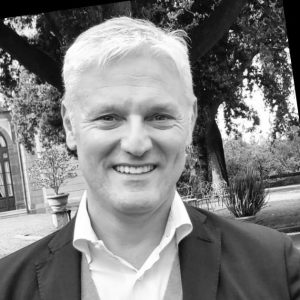 Luciano Boccucci, MCC
Supervisor, Mentor Coach
Luciano has a solid history of directing talent acquisition function and leading business-driven initiatives and global strategic plans. He is an expert in improving company climate and culture by identifying gaps and overcoming the barriers. He develops and employs current business practices that attract and retain high-potential talent and that facilitate the flourishing of a coaching culture. He is a Master Certified Coach credentialed through ICF and a Coach Supervisor accredited through CSA. Location: Rome, Italy.??
"Supporting people to unlock creative potential to generate new possibilities"
Your company has weeds that have grown right along with your business. Left unchecked, they can choke gains as quickly as they're achieved. I've made it my life's work to find and pull out these weeds: identifying the core problems and creating solutions that eliminate waste and build the foundation for success for years to come.
Through a combination of data-driven decision making, an ability to understand process deficiencies, and a keen understanding of how people – whether employees, vendors, customers, or partners – impact operations, I offer a track record of cultural change, rapid operational turn arounds, and right-fit infrastructure that grows with the organisation.
I am adept at supporting the delivery of corporate support services and developing management teams to ensure the achievement of strategic objectives through effective staffing and training. I have partnered with clients and transformed business requirements into benefits and tangible results that immediately impacted people, company climate, organisational processes, products and services offered. I have an ability to effectively communicate with and influence executive business partners and senior leaders to achieve organisational goals.
Engaging and collaborative, I am a trusted partner to C-level leadership, relied upon to identify and capitalize on opportunities for major savings, transformation and process improvements.??