Do you want to sharpen your coaching skills?
Deepen your knowledge and discover new tools and the most effective methods?
Do you want all this to develop your self-knowledge, or to take off your professionalism with the newest in the field of coaching in direct alignment with global data?
2021 is your year!
Positivity Coaching innovates once again and creates a series of Community Salons with leading, world-renowned speakers who come to share their wisdom and experience. Are you ready?
October is the "Fearless Feedback" month!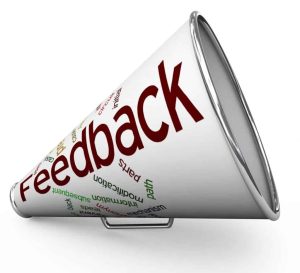 Presenter: Kelly Ross
Kelly Ross is a leadership coach, coach supervisor, learning & talent strategist, and facilitator with global experience. Kelly's work is in leadership development and talent management – the people side of business. She works with individuals in one-on-one coaching engagements, with teams to clarify goals and increase effectiveness, and with organizations to build and implement learning and talent strategies. Kelly's work as a leadership coach is to help individuals, typically senior leaders, make a change of some sort. Kelly brings experience working in more than 25 countries, with individuals and organizations across industries and sectors, and nearly a decade of experience at McKinsey & Company. Kelly trained with both Hudson Institute of Coaching and Coaching Supervision Academy. She holds the Professional Coach Credential (PCC) from International Coach Federation. Kelly earned the Master of Science in Learning and Organizational Change from Northwestern University.
Presentation
Fearless Feedback: A Guide for Coaching Leaders to See Themselves More Clearly and Galvanize Growth
Are you already using feedback interviews in your coaching and looking for ways to be even more masterful?
Are you considering adding stakeholder feedback interviews to your coaching engagements but aren't sure where to start or how to proceed?
Are you aware of the potential triggers and pitfalls of gathering and delivering feedback when coaching leaders?
Are you alert to and managing for the underlying emotions at play in the feedback process?
Are you delivering feedback in the best way to galvanize a leader's growth?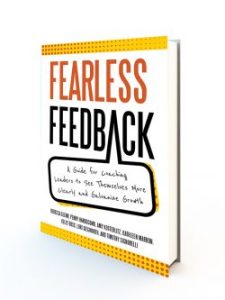 Join Hudson Master Coach Kelly Ross, one of the co-authors of Fearless Feedback, for a webinar that will help transform the way you gather and deliver feedback in coaching. Kelly will share highlights from the book and answer questions. Learn more about the book at www.fearlessfeedbackguide.com.
Masterclass: October 20, 2021
Registrations until: 16/10/21
Important notes:
* 1 Once you proceed to purchase your ticket via Paypal, send by mail to the depository at communication@positivity.gr on the subject of the Masterclass you have chosen.
* 2 All Community Salons by Positivity (Masterclasses) are completely free for Diploma in Team and Leadership Coaching students.
#BeThere #CommunitySalonsByPositivity